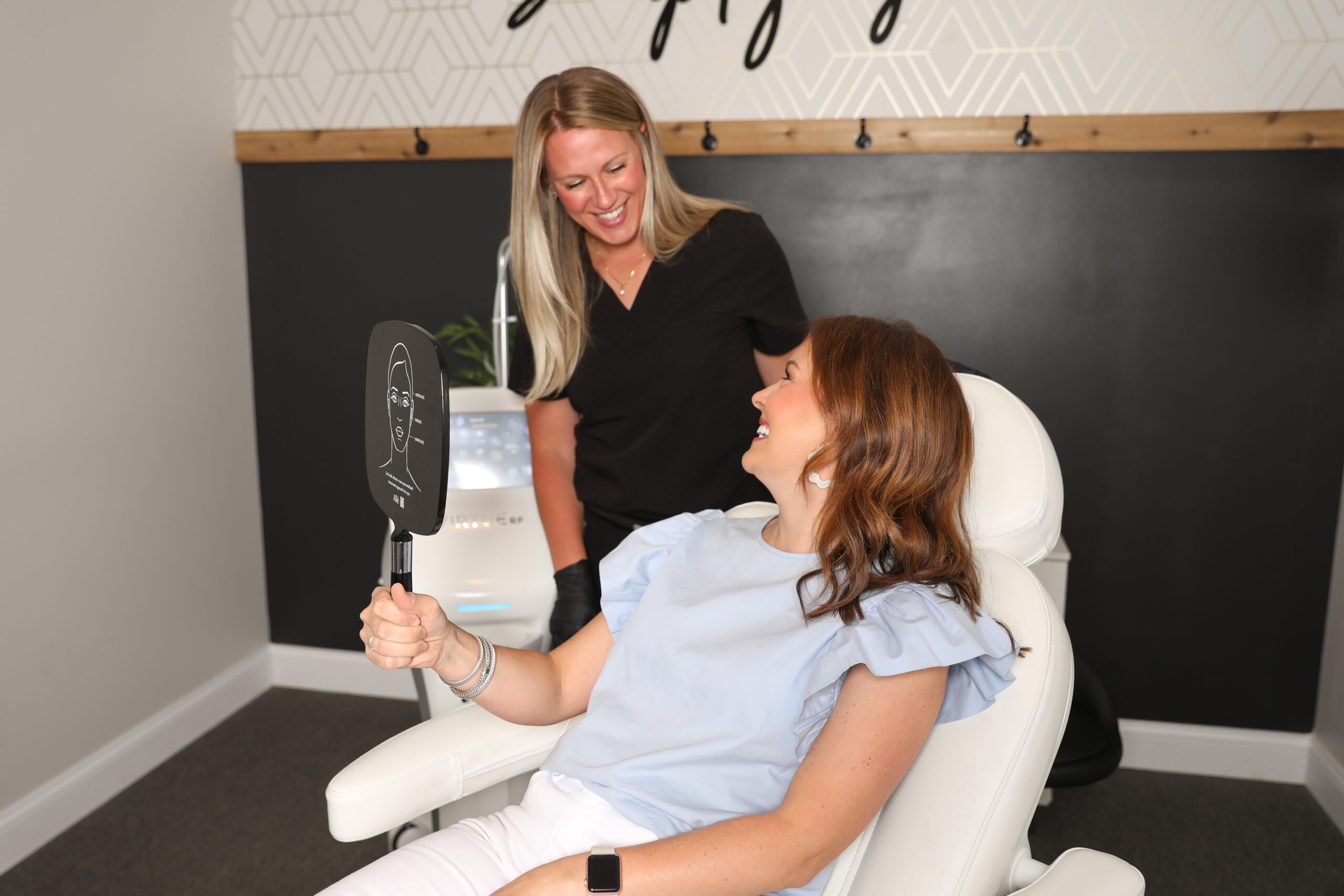 Mind & Body Medspa
Botox Injections
Mind & Body Medical Spa
Botox Injections
Welcome to Mind & Body MedSpa, your premier destination for rejuvenation and transformation through Botox injections. As a nurse practitioner-owned medical spa, we are dedicated to helping you unlock your inner radiance and embrace your natural beauty. Our team believes that beauty resides within each of us, and Botox Injections are a powerful tool to enhance and restore that beauty.
At Mind & Body MedSpa, we understand that everyone is unique, and that's why we offer complimentary consultations with our professional staff members. During these consultations, you can trust that we will work closely with you to craft a personalized plan tailored to your specific Botox injection needs. Whether you're looking to smooth out moderate to severe forehead lines, crow's feet, or frown lines between the eyebrows, our experienced providers are here to help you achieve the results you desire.
Our range of services extends beyond Botox injections, including various cosmetic injectables, anti-aging aesthetic treatments, and medical-grade skincare. We are committed to providing the highest level of care and staying up-to-date with the latest non-surgical aesthetic treatments to ensure you experience stunning yet natural results. Your safety is always our top priority, and our relaxed environment and welcoming atmosphere will put you at ease throughout your visit.
But Botox Injections aren't just about enhancing your appearance; they also have numerous medical applications. Botox shots can effectively treat conditions such as neck spasms (cervical dystonia), other muscle spasms, lazy eye, excessive sweating (hyperhidrosis), chronic migraines, and urinary incontinence caused by an overactive bladder.
At Mind & Body MedSpa, we are dedicated to empowering each client inside and out. Our locally-owned Medspa experience is designed to leave you feeling refreshed, refueled, and revitalized, showcasing the radiant, youthful beauty that has always been within you. It's time to tap into what makes you unique: Simply YOU – only better! Join us and experience the transformative power of Botox Injections at Mind & Body MedSpa.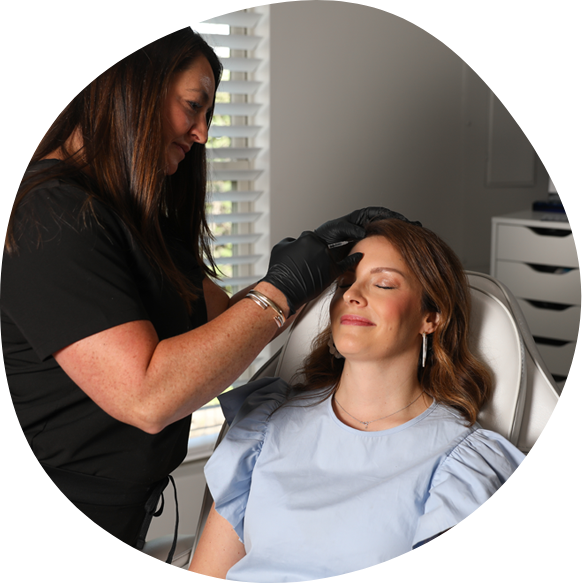 Botox Injections
Before & After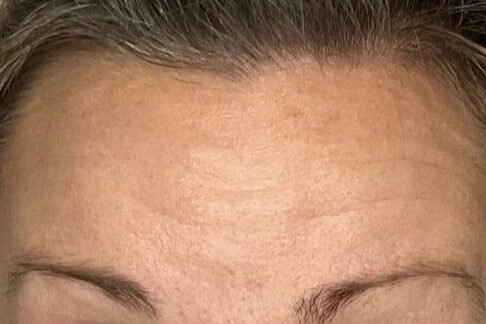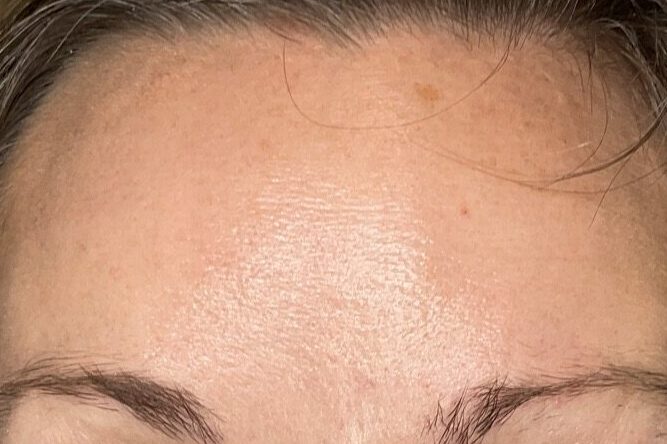 Botox
Injections
Dysport Injections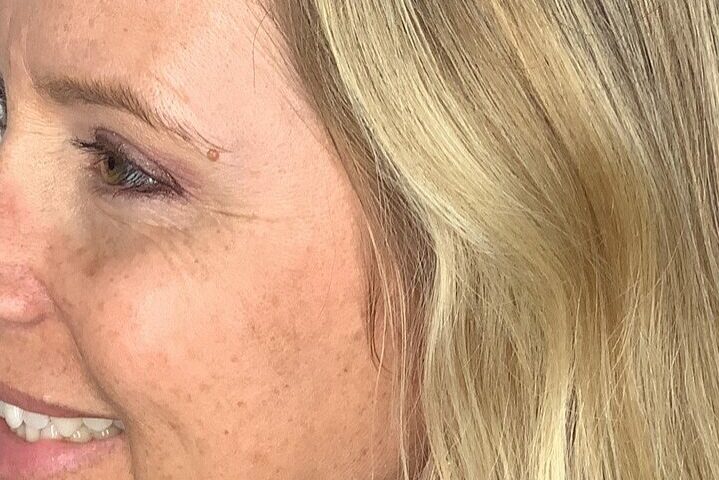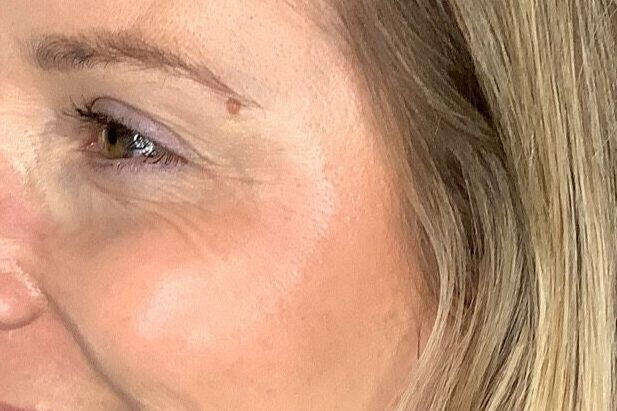 Ready to look your best?
Experience Our Medical Spa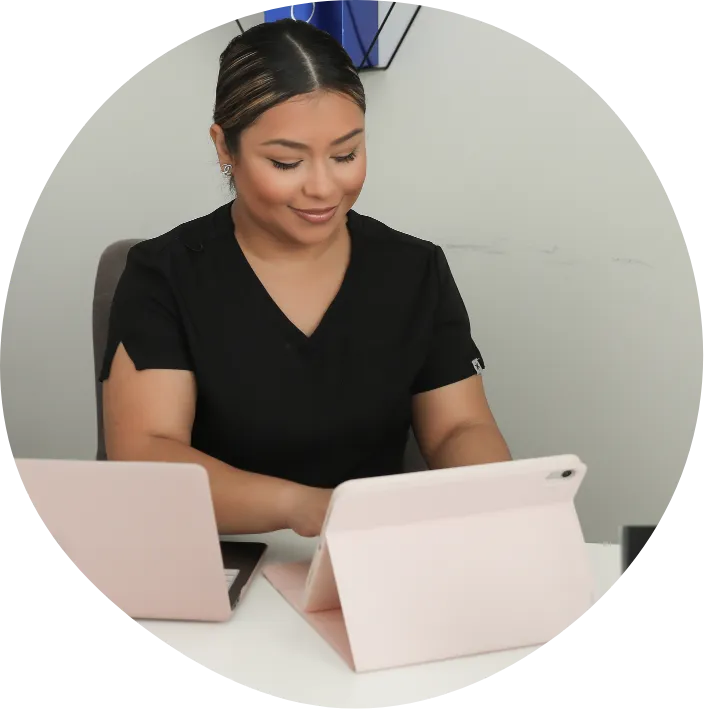 Book Medspa
Book your rejuvenation journey at Mind & Body MedSpa Today! Services include Botox, fillers, chemical peels, hydra facials, IV nutrition, microneedling, and dermaplaning. Come, enhance your beauty!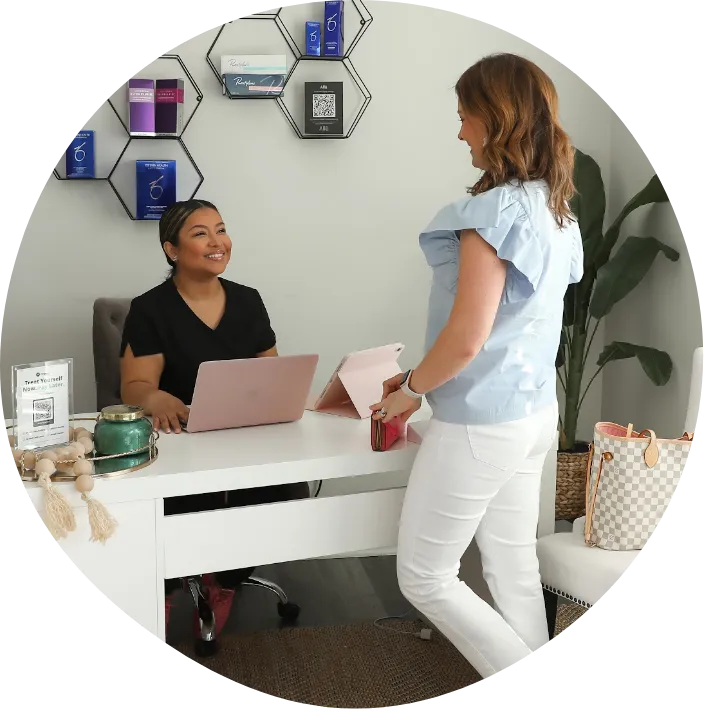 Payment Plans
Optimize your finances with our manageable monthly plans. Apply now for 0% APR options. Quick application with only your state ID & mobile number. Enjoy 24/7 access to Cherry's self-serve portal!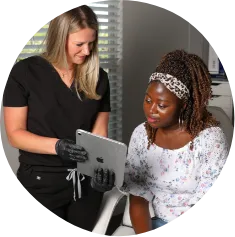 Loyalty Program
Discover the M&B Platinum loyalty program! Enhance your well-being with monthly services of your choice for $175/month. Enjoy exclusive discounts on neurotoxins, skincare products, and fillers. Join us on this wellness journey!
Risk Involved
What To Expect
FACT #1
Botox has remained the number ONE non-surgical procedure across the board since 2000. Statistics from 2015 found more than 4 million Botox procedures had been performed in total.
FACT #2
Botox was not used for cosmetic purposes when it was founded. Cosmetic use was found by accident in 1990. When treating strabismus, they noticed their wrinkles had improved with treatment!
FACT #3
Botox has 11 FDA approval indications!
FACT #4
Having Botox treatments performed by anyone other than a licensed practitioner is dangerous. PLEASE do your research before making an appt with just anyone. This is why I continue to further my education and training to provide the best, most up-to-date treatments.
FACT #5
The American Society of Plastic Surgeons announced the most recent finding of Botox treatments for MEN are up 337% That's right! Men are on the Botox train!
FACT #6
When performed correctly Botox treatments do not paralyze the muscle, it relaxes the muscle to provide smooth, natural-looking skin
Dysport
Dysport Repeated muscle contractions from frowning, squinting, or raising eyebrows cause the skin to furrow and fold, gradually resulting in the formation of facial lines. Neurotoxin injections work beneath the surface and temporarily reduce the underlying muscle activity that causes moderate to severe frown lines, crow's feet, and forehead lines in adults – allowing them to relax and look visibly smoother. Neurotoxin Injections are not a permanent treatment. If you discontinue treatment the moderate to severe frown lines, crow's feet and forehead lines will gradually return.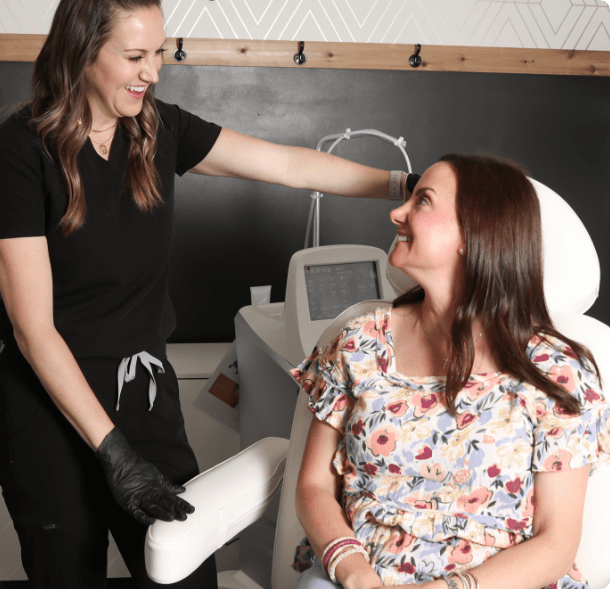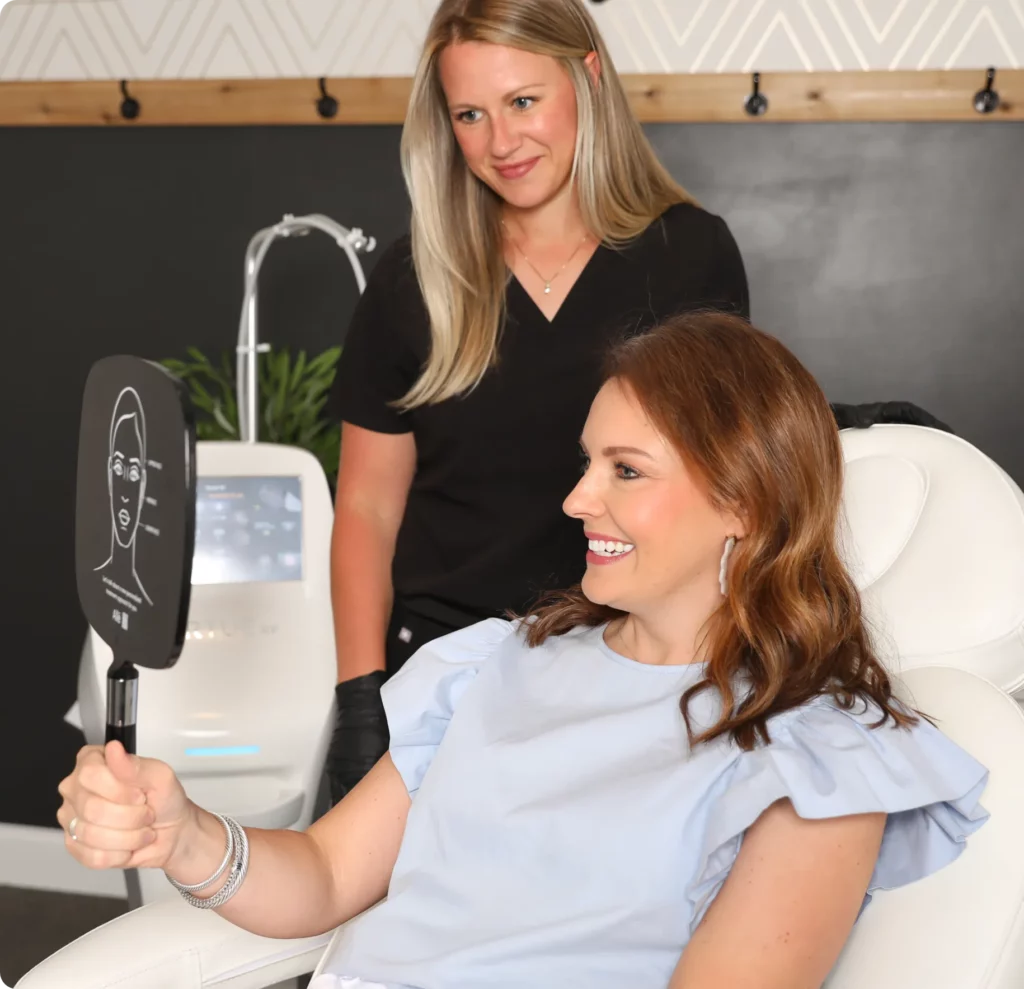 Xeomin
XEOMIN® is a prescription medicine that is injected into muscles and used to improve the look of moderate to severe frown lines between the eyebrows (glabellar lines) in adults for a short period of time (temporary).